Article
Keep up to date with the latest news delivered direct to your Inbox.
VIDEO: New Hobbit Trailer Released
6:02am 29th July 2014
Fans have got their first peek at the final Hobbit movie.

An online preview has been released for the Battle of the Five Armies - which is due out in December.

The trailer shows an epic battle taking place in Middle Earth.

The film is directed by Peter Jackson and stars Benedict Cumberbatch, Elijah Wood, Orlando Bloom and Andy Serkis.
You can watch it here...
6:02am 29th July 2014
Share This Story
Tweet
Suggested articles
VIDEO: Will And Grace Are Back And Supporting Clinton
The ten minute episode is encouraging American viewers to vote in the Presidential Election
VIDEO: Why We Can't Wait For Bridget Jones's Baby
Bridget Jones's Baby hits cinemas today. So we take a look back at our favourite moments of the film series
Most read
These NAKED Photos Of Orlando Bloom Are Breaking The Internet...
The Lord of the Rings star is snapped paddleboarding nude with Katy Perry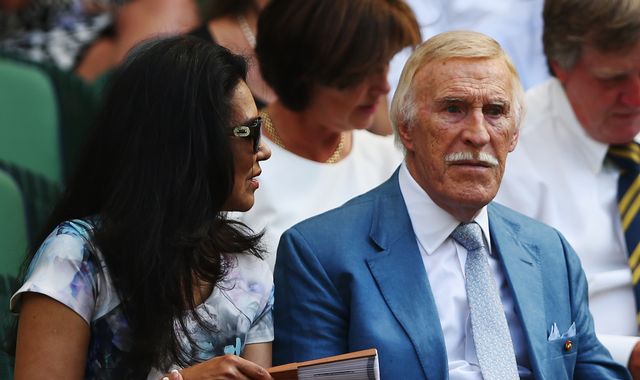 'No decision' on Sir Bruce Forsyth retiring from showbiz
Sir Bruce Forsyth is focused on getting better and had made "no formal or informal decision about retiring", his manager has said.
Older article