Article
Keep up to date with the latest news delivered direct to your Inbox.
VIDEO: Bake Off Meltdown
6:13pm 28th August 2014
(Updated 6:13pm 28th August 2014)
The woman at the centre of 'bin-gate' on the Great British Bake Off has reportedly quit the show.

Millions watched Diana take Iain's Baked Alaska out of the freezer on Wednesday night.

BBC bosses say the 69 year old woman has quit due to ill health.

They insist it had nothing to do with the meltdown on Wednesday's episode.

That saw Baker Iain Watters lose his cool and hurl his Baked Alaska into the bin after it failed to set.

The 31 year old stormed out of the show's tent after the stifling heat in the kitchen got too much for him - and his dessert.

When judges Mary Berry and Paul Hollywood asked to see his masterpiece he showed it off in the only way he could - by holding the bin up to them.

He's the fourth contestant to be voted off the show.

The earlier removal of the pud from the freezer prompted sabotage claims on Twitter.

But presenter Sue Perkins insists it was out for less than a minute. Online she wrote: "Iain's Alaska was out of the freezer for 40 secs. That's it. No sabotage. 40 secs of normal temp would NOT be enough to reduce it to liquid."

Paul Hollywood has also tweeted about the row.

First came: "At the end of the day Mary & I need something to judge, it's not about melted ice cream but about what's presented to us... #bingate."

He added: "I'm glad Mary's not on twitter this would upset her."

Then on Thursday night he posted: "Ice cream being left out of fridge last night for 40 seconds did not destroy Iains chances in the bake off, what did was his decision BIN."

You can watch bin-gate unfold here...
6:13pm 28th August 2014
Share This Story
Tweet
Suggested articles
VIDEO: Meet The Line Up Of I'm A Celeb
And watch the show's best bits as the new series gets underway...
VIDEO: Will And Grace Are Back And Supporting Clinton
The ten minute episode is encouraging American viewers to vote in the Presidential Election
Most read
These NAKED Photos Of Orlando Bloom Are Breaking The Internet...
The Lord of the Rings star is snapped paddleboarding nude with Katy Perry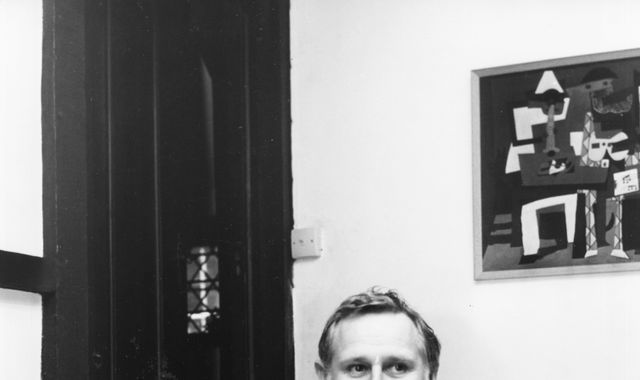 Game of Thrones and Porridge star Peter Vaughan dies at 93
Game of Thrones actor Peter Vaughan has died at the age of 93.