Article
Keep up to date with the latest news delivered direct to your Inbox.
VIDEO: Robbie Williams Live Tweets Baby Birth
7:13am 28th October 2014
(Updated 7:13am 28th October 2014)
Would you want photos of you in labour beamed around the world?

Robbie Williams has been live tweeting his wife giving birth.

That includes photos and videos of Ayda having contractions.
The bizarre tweets began yesterday morning, when Robbie showed her on a hospital bed in designer stilettos.
One of the videos shows him giving her a personal dance routine - encouraging her to sing along to one of his songs. She doesn't seem keen.
The 8lb 2oz little boy has arrived safely, but the new parents aren't sure what they will call him yet.
The couple posted a final video reassuring viewers that "no mums were hurt" in the making of the films.
Watch some of the videos here...
7:13am 28th October 2014
Share This Story
Tweet
Suggested articles
VIDEO: Why We Can't Wait For Bridget Jones's Baby
Bridget Jones's Baby hits cinemas today. So we take a look back at our favourite moments of the film series
VIDEO: Will And Grace Are Back And Supporting Clinton
The ten minute episode is encouraging American viewers to vote in the Presidential Election
Most read
These NAKED Photos Of Orlando Bloom Are Breaking The Internet...
The Lord of the Rings star is snapped paddleboarding nude with Katy Perry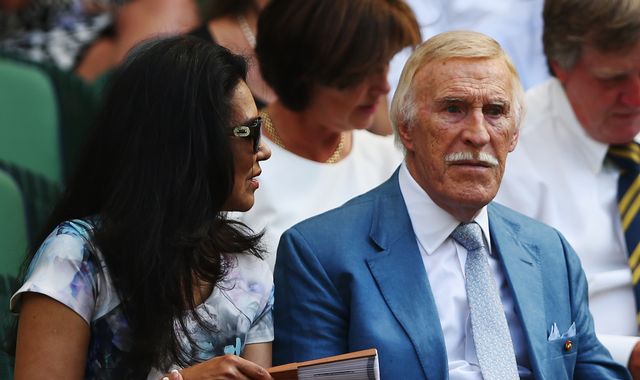 'No decision' on Sir Bruce Forsyth retiring from showbiz
Sir Bruce Forsyth is focused on getting better and had made "no formal or informal decision about retiring", his manager has said.