Article
Keep up to date with the latest news delivered direct to your Inbox.
Beyonce On Beyonce
2:26pm 15th January 2013
The trailer for Beyonce's new documentary is out.

In it the singer reveals all about career pressures and how she tried to hide her pregancy.

"Life Is But A Dream" airs on February 16 on HBO.


Watch the preview below
2:26pm 15th January 2013
Share This Story
Tweet
Suggested articles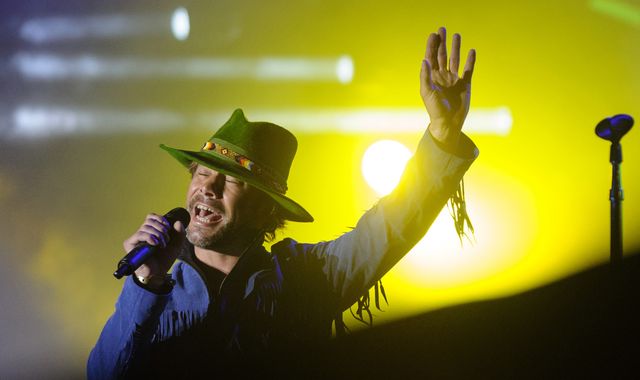 Jamiroquai tease comeback with sample of first album in seven years
Jamiroquai have announced their comeback "to a planet near you", teasing fans with the release of their first new music in seven years.
WATCH: The Harry Potter Reunion We've Been Waiting For
Could it mean a new movie trilogy?
Most read
VIDEO: Singer George Michael Has Died
Bandmate and Cornwall's Andrew Ridgeley "heartbroken"
BREAKING: Star Wars Actress Carrie Fisher Dies
She was in hospital after suffering a heart attack