01209 314314
piratefm
@piratefm
piratefm.co.uk
Strange News headlines
Keep up to date with the latest news delivered direct to your Inbox.
An Instagram account is attracting thousands with its colourful creations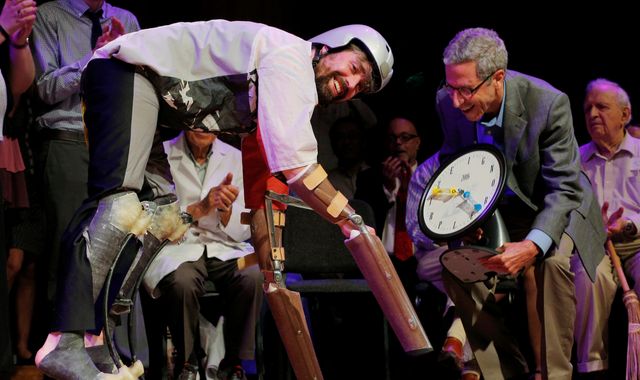 A researcher who lived as a badger in a Welsh hole is among winners of the annual spoof prizes for quirky scientific achievement.
A musician has created an album of music for feline listeners, even though he is allergic to them.
A stuntman has successfully jumped the Snake River Canyon in a tribute to his boyhood idol Evel Knievel.
Most read
Five Cornish Nudist Beaches To Try
Will you leave your clothes behind?
People Share The Worst Cities They Have Ever Visited
Dubai, Venice and Prague are voted as places these people will never visit again
These articles are courtesy of Sky News. View news videos.