Article
Keep up to date with the latest news delivered direct to your Inbox.
VIDEO: Woozy Man Wakes Up From Op - And Doesn't Recognise Wife!
6:01am 11th September 2013
A hernia operation was probably difficult enough for Jason Mortensen - but it was when he woke up after the surgery that he was really gobsmacked.
Dosed up on morphine he was confronted by a beautiful woman by his hospital bed.
And she turned out to be his wife.
You can watch the video of the moment he meets her all over again below.
Mr Mortensen insists the video is genuine - even though some are now casting doubt on its authenticity.
Make up your own mind here. Just to let you know - we've beeped out one naughty word...
6:01am 11th September 2013
Share This Story
Tweet
Suggested articles
VIDEO: Two Men Have Kung Fu Street Fight - And Fail Spectacularly
The pair have gained attention on social media
VIDEO: Autioneers Combined With Epic Rap Beats Is Not To Be Missed
The viral videos have been watched millions of times
Most read
Five Cornish Nudist Beaches To Try
Will you leave your clothes behind?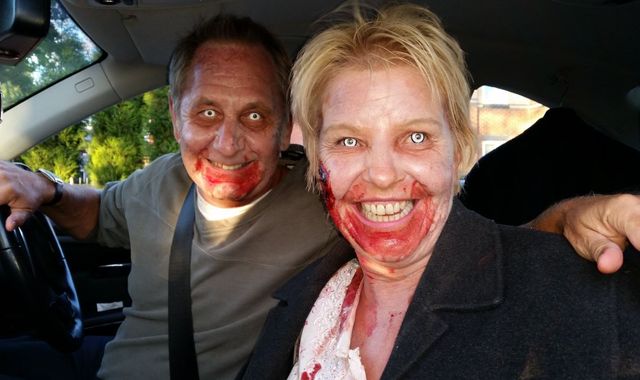 Police called to M62 'assault' find extras dressed as zombies
Police cars were scrambled to a potentially serious assault only to discover two people dressed as zombies.