Article
Keep up to date with the latest news delivered direct to your Inbox.
50 Things to Do Before You're 11
6:01am 13th April 2012
A list of "50 things to do before you're 11" has been launched by the National Trust to encourage kids to get off the sofa.

It comes after a report revealed fewer than one in 10 children regularly play in wild places - and a third have never climbed a tree.

Activities on the list include playing conkers, flying a kite and building a den.
Other highlights of the list of simple outdoor pleasures include running around in the rain, bug hunting, snail racing and flying a kite.

The National Trust has recruited five elite rangers from its ranks to encourage families to get involved, including a tree-climbing expert and stone-skimming supremo.

Justin Scully from the National Trust said, "We're hoping that the nation's children will embrace our 50 things campaign. It's a great way to encourage more families to enjoy adventures outdoors and our free weekend is the perfect opportunity to visit.

"With heaps of enthusiasm for the outdoors, our staff and volunteers are a fantastic bunch just waiting to encourage kids to tick off the 50 things. The question is, will your family be up for the challenge?"

The full list is as follows:

* Climb a tree

* Roll down a really big hill

* Camp out in the wild

* Build a den

* Skim a stone

* Run around in the rain

* Fly a kite

* Catch a fish with a net

* Eat an apple straight from a tree

* Play conkers

* Throw some snow

* Hunt for treasure on the beach

* Make a mud pie

* Dam a stream

* Go sledging

* Bury someone in the sand

* Set up a snail race

* Balance on a fallen tree

* Swing on a rope swing

* Make a mud slide

* Eat blackberries growing in the wild

* Take a look inside a tree

* Visit an island

* Feel like you're flying in the wind

* Make a grass trumpet

* Hunt for fossils and bones

* Watch the sun wake up

* Climb a huge hill

* Get behind a waterfall

* Feed a bird from your hand

* Hunt for bugs

* Find some frogspawn

* Catch a butterfly in a net

* Track wild animals

* Discover what's in a pond

* Call an owl

* Check out the crazy creatures in a rock pool

* Bring up a butterfly

* Catch a crab

* Go on a nature walk at night

* Plant it, grow it, eat it

* Go wild swimming

* Go rafting

* Light a fire without matches

* Find your way with a map and compass

* Try bouldering

* Cook on a campfire

* Try abseiling

* Find a geocache

* Canoe down a river
6:01am 13th April 2012
Share This Story
Tweet
Suggested articles
Chelsea paid me £50,000 hush money over abuse, says Gary Johnson
A former player claims Chelsea football club paid him £50,000 not to go public with allegations he was sexually abused by its former chief scout.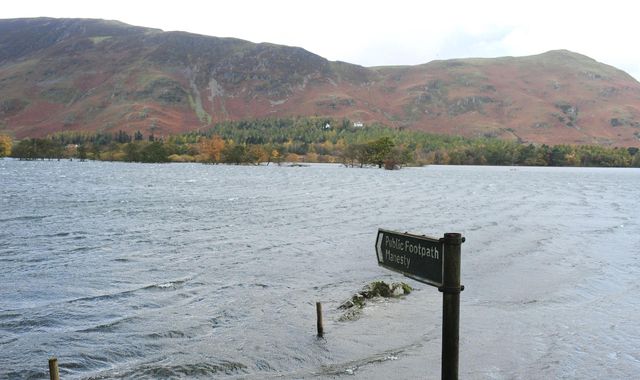 Conflict over flood protection one year after Storm Desmond
More needs to be done to make the countryside more resilient to flooding, the National Trust has said.
Most read
VIDEO: Heathrow Releases Heartwarming Christmas Advert
The London airport is joining in with the festive spirit
Fawlty Towers star Andrew Sachs 'did not recognise Manuel' due to dementia
The son of Fawlty Towers star Andrew Sachs has told how his father's dementia meant he could no longer recognise himself on the classic sitcom.
Newer article
Older article