Article
Keep up to date with the latest news delivered direct to your Inbox.
Boris Does Dad Dancing
6:01am 13th August 2012
As 80,000 spectators were dazzled by the spectacle of the Olympics closing ceremony, people at home were dazzled by something else.
During a performance by the Spice Girls, cameras cut to a VIP area of the stadium and caught London Mayor Boris Johnson attempting to throw some shapes.
David Cameron alongside him appeared to be having as much success.
Presenter Clare Balding said she was "crying with laughter". She tweeted: "Have had to rewind to Boris throwing those shapes & watch it three times."

Footballer Rio Ferdinand tweeted: '"waaaarn... Go on Boris Johnson, bopping + I swear singing along to the Spice Girls... Big! Hahaha classic from the future PM!!"
See it happen here...
6:01am 13th August 2012
Share This Story
Tweet
Suggested articles
Boris Johnson denies freedom of movement comments
The Foreign Secretary has denied telling four ambassadors he supported freedom of movement, telling Sky: "I said no such thing."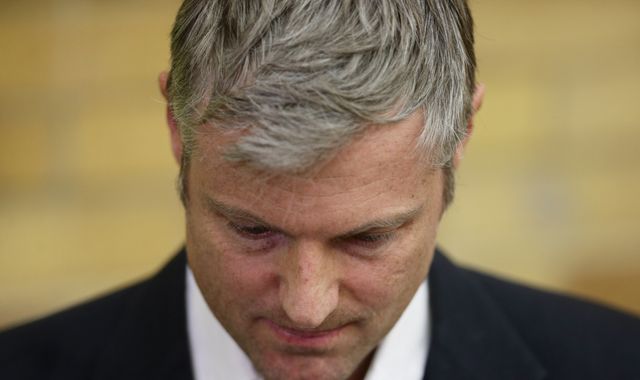 Richmond Park by-election: Zac Goldsmith's defeat is a Tory disaster
In a vast college sports hall in southwest London, Theresa May's worst week as Prime Minister has gone from bad to truly terrible.
Most read
VIDEO: Heathrow Releases Heartwarming Christmas Advert
The London airport is joining in with the festive spirit
Fawlty Towers star Andrew Sachs 'did not recognise Manuel' due to dementia
The son of Fawlty Towers star Andrew Sachs has told how his father's dementia meant he could no longer recognise himself on the classic sitcom.
Newer article
Older article