Article
Keep up to date with the latest news delivered direct to your Inbox.
Kate's Agony at 'Topless Photos'
6:26am 14th September 2012
(Updated 6:26am 14th September 2012)
The Duchess of Cambridge is said to be saddened and disappointed as a French magazine says it will publish topless paparazzi snaps of her.

Closer says they are from a holiday with William on a private estate and were taken by the pool. The royal couple did not think that they would be photographed as they stayed at the swanky Chateau D'Autet in Provence, owned by a nephew of the Queen.

It is claimed they are now considering their legal options if the photos turn out to be genuine.
The magazine trails its "exclusive" on its website, bragging: "'World Exclusive; Kate and William in Provence: Oh My God!'"
Closer France editor Laurence Pieau said: "We have to say that after Closer magazine comes out, Harry is going to feel a lot less alone."
Its front cover shows Kate by the pool in a bikini, apparently about to remove it.
It is unlikely that a British newspaper will publish the pictures since they were clearly taken on private property with an extremely long lens.
Palace officials told Sky News: "The Duke and Duchess are saddened their privacy has been breached. It's turned the clock back 15 years.
"They woke up to the story this morning (and) have seen the photos, which were taken at a private hotel by a private swimming pool."
Publication of the images revives the privacy row prompted by photographs that emerged last month of Prince Harry frolicking naked at a Las Vegas hotel.
The Sun was the only British newspaper to defy a Press Complaints Commission advisory note not to publish photos of the prince naked with an unnamed woman.
The Duke and Duchess arrived in Singapore on Tuesday and are currently in Malaysia before travelling on to Borneo, then the South Pacific.
Malaysia is a largely Muslim country with laws on public decency, making the timing of the pictures' emergence even more difficult.
6:26am 14th September 2012
Share This Story
Tweet
Suggested articles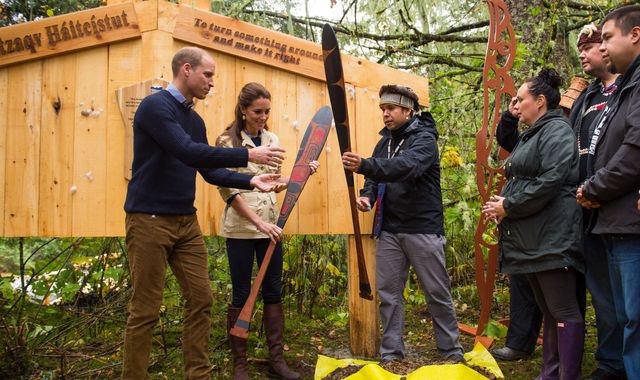 William and Kate visit Great Bear Rainforest on Canada royal tour
The Duke and Duchess of Cambridge braved a bumpy plane ride to a remote part of Canada, to praise the Queen and a new commonwealth project designed to protect the world's forests.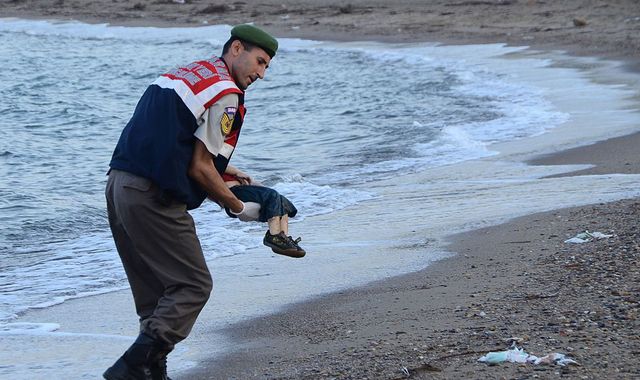 Aunt of dead Syrian boy Alan Kurdi: William and Kate must help refugees
The aunt of Alan Kurdi, the two-year-old Syrian boy whose body was found washed up on a beach last year, has told Sky News the Duke and Duchess of Cambridge should use "their power to deliver messages" to encourage the UK to take in more refugees.
Most read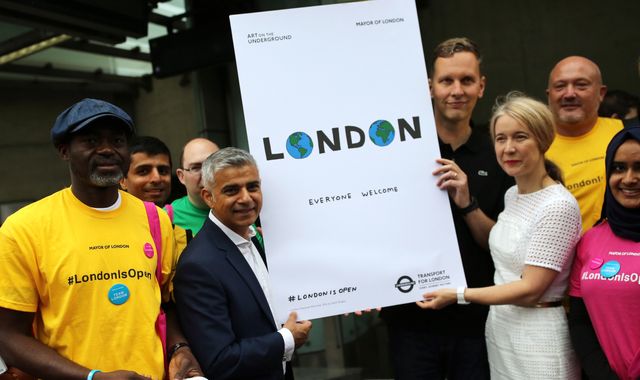 Sadiq Khan pushes for post Brexit London work visas
City Hall is working on proposals for a separate work permit system for London as the capital looks to carve out a bespoke deal on immigration in Brexit Britain.
UPDATE: Glastonbury Festival Traffic Trouble Prompts Warning
Organisers say it is fully open but traffic will take a while to ease
Newer article
Older article